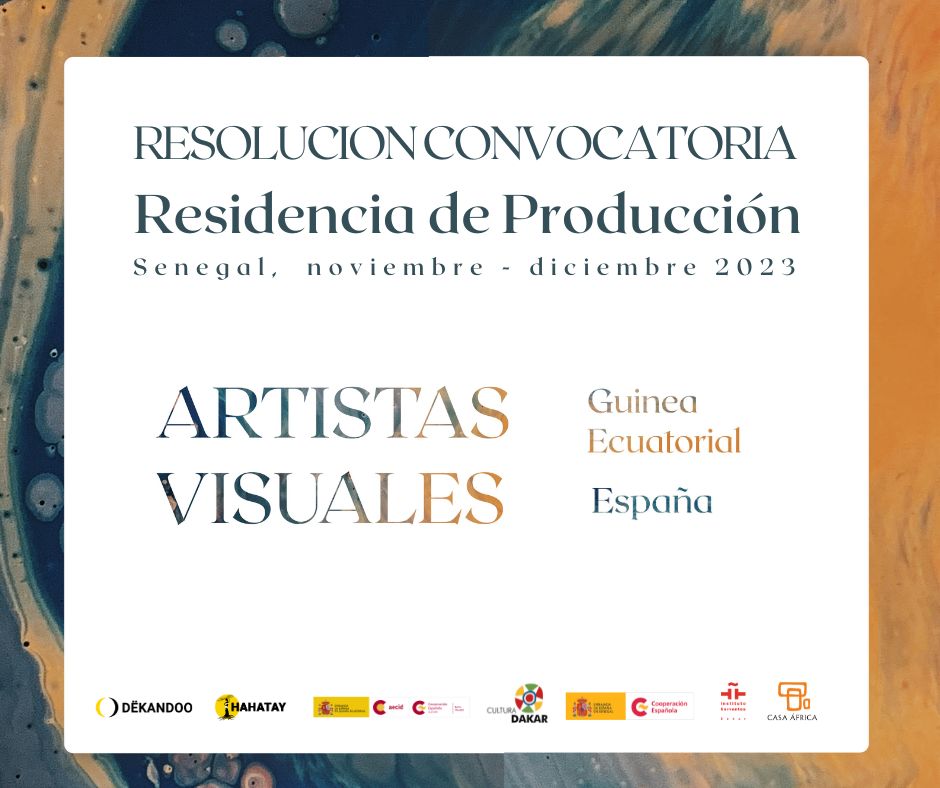 #CALLRESULTS Open Call for 2 Visual Artists from Spain and Equatorial Guinea. 
The selection committee has decided to award production residencies to the following artists from Equatorial Guinea and Spain respectively:
Eusebio Nsue Nsue: Drawer and self-taught painter, with the proposal "Diaries of Gandiol and Senegal", based on cardboard and other recycled and reused materials.
Paloma de la Cruz: Graduated in Fine Arts and Master in Interdisciplinary Artistic Production, with the proposal "Cuerpo de tierra", using ceramics as a medium.
The artists' proposals have been selected according to the following criteria: originality and quality of the bodies of work, conceptual coherence with the curatorial theme, viability of the projects and capacity to enter into dialogue with each other and with the rest of the projects selected for the group exhibition.
There are no current open calls. 
Do you want to submit a project or stay at our space? 
Clic
here
to send us a message with your proposal.